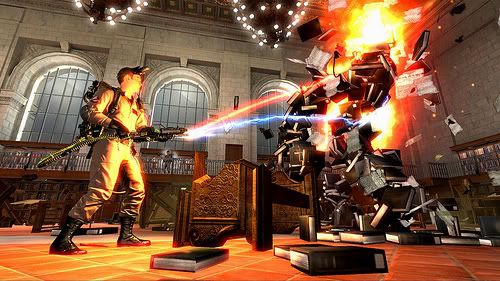 Download the Episode (Right Click and Save Target As)
Well this episode of Logan's Run The Podcast was packed, in the chatrooms. Logan takes another trip back in time to view Jack Black's new flick Year One. Year One stars Jack Black, Micheal Cera, Juno Temple, Olivia Wilde, Oliver Platt, and Hank Azari among others. Follow Black and Cera as they trample through the Old Testament world of Adam and Eve, meet Cain, and end up in the doomed city of Sodom. Was it worth the trip, or even the ticket price, listen to find out.
Logan then invites callers Pure Auktane, Mike Tartaglia, Chris, and co-shot George to comment on the new Ghostbusters video game. What were their feelings on this newly released addition to the Ghostbusters universe?
Joining the show today were:
Coldlimit1972-The ghostbusting co-host
SheWhoSims, cohost of The Sims Modcast Talkshoe ID 39587
Geostria, cohost of The Sims Modcast Talkshoe ID 39587
Flickguy of Flick-a-brac (mentioned only) Talkshoe ID 35274
Mike Tartaglia, host of Technolgy with Mike Talkshoe ID 24742
Wendiigo, host of No Discernable Podcast Talkshoe ID 42467
Rachel Z, Host of The Sims2 Challenges Talkshoe ID 5905
TheFigureCoach
Mballie
crazylady
koolguy
pure auktane
Chris (Guest 7)
CORRECTIONS:  Next week's movie is NOT about Terminator: Revenge of the Fallen, or even as Wendiigo suggests Transformers: Salvation…but it is about Transformers: Revenge of the Fallen
Podcast: Play in new window | Download